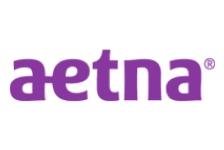 Out of Network
Just because Dr. Hooman Melamed may be out of network with some insurance providers, doesn't mean that you're out of options when it comes to getting your procedure covered. In fact, many of our surgical patients are surprised to know the amount of coverage they have to help cover the cost of back surgery with Dr. Hooman Melamed.
Lots of our potential patients are pleased to learn that being out of network doesn't mean Dr. Hooman Melamed's services are not covered. What it does mean, however, is the services are not covered at the insurances contracted rate.
We highly suggest talking with one of our dedicated Patient Engagement Professionals to discuss the specifics of your individual insurance coverage.
Billing and Statements
Helping you understand how Dr. Hooman Melamed works with your insurance plan will help you understand what to expect during the medical billing process. Our team will start working with your insurance company well before your procedure. During this time, your plan's benefits will be verified to determine any up-front cost or prepayment for surgery.
After your surgery, our billing team will submit your claims for you, to your insurance company. This includes, but is not limited to, claims for surgery, diagnostics, radiological services and the lab work you received. Your insurance plan will then determine the allowable rates for the services we provided and apply those rates to calculate your copay, deductible and/or coinsurance (also known as your "Patient Responsibility").